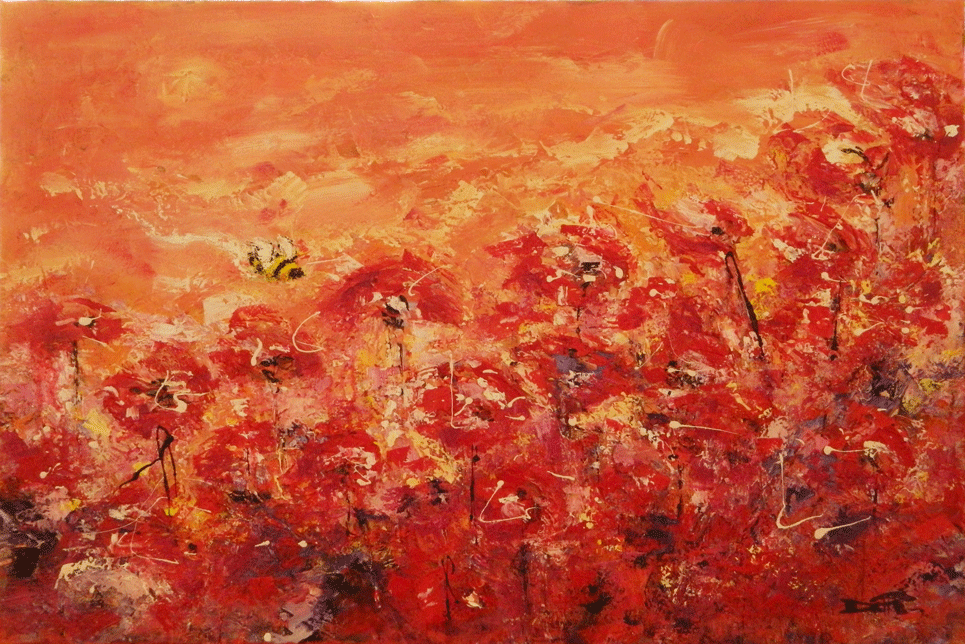 Painting Details:
24″ x 36″, acrylic, 1.5″ gallery-wrapped canvas
Description:
Although not normally a floral painter, I'm finding ways to paint them in my contemporary semi-abstract style. And if I were the bumble bee I believe I might be sorely tempted to do a fly-by of this field of poppies.
We should all, more often, stop and smell the roses, er poppies.