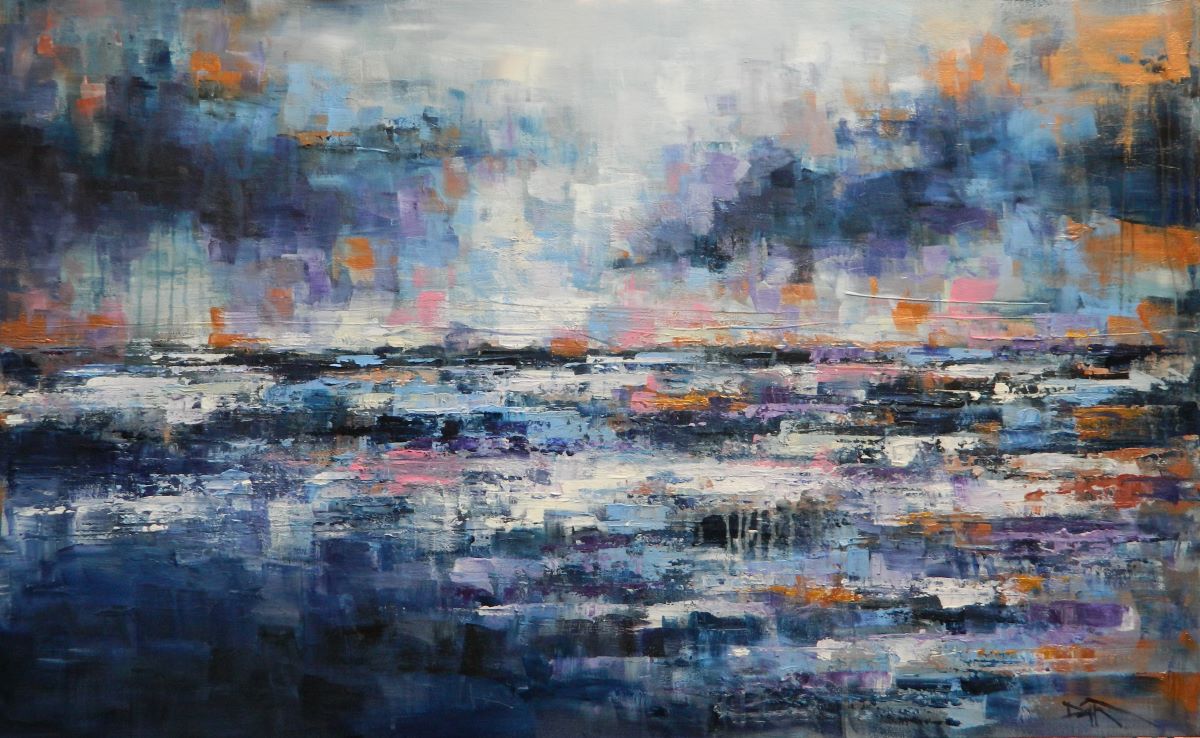 Painting Details:
30″ x 48″, acrylic, 1.5″ gallery-wrapped canvas
Description:
Another in my textured ocean series. Atypical ocean scene colors with copper, light blue violet, and shades of prussian blue and violet were my wandering colors in this one.
The title is from a fine old song about a fine girl, "Brandy" (1972) by Looking Glass.
"Yeah, Brandy used to watch his eyes
When he told his sailor stories
She could feel the ocean fall and rise
She saw its ragin' glory…"