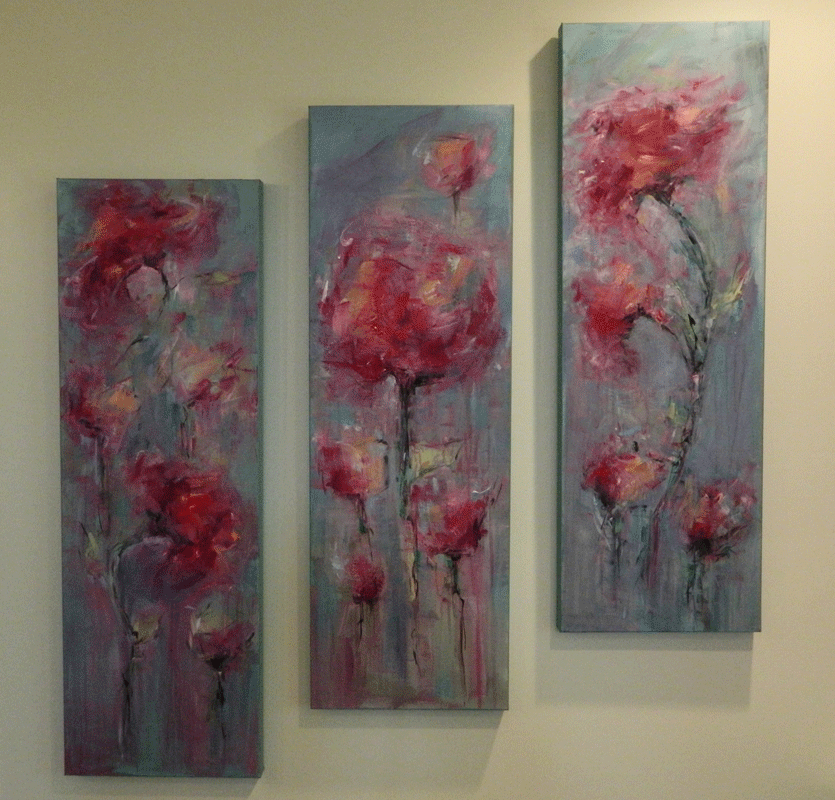 Painting Details:
3 – 12″ x 36's", acrylic, 1.5″ gallery-wrapped canvas
Description:
Titled after the sentimental tune, "Blossom" by James Taylor, this triptych showcases an impressionistic assortment of flowers. Nothing says love better than flowers…or a painting of flowers. ?
"Blossom, send some sunshine down my way,
Lately, I've been lonesome…
…Melt my cares away".