About the artist .... Dan Campbell
Although it can sound a bit trite when someone says they have a real passion for something, I really do have a burning desire to capture on a canvas the things in our lives that make us feel more ALIVE.  Art has a way of making us slow down long enough to see and even experience something beautiful or poignant or precious about life.  I literally can't wait to put paint (and a bit of my soul) on the canvas and for the next creative idea to materialize!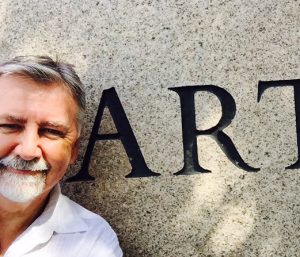 I was attracted to art from an early age, inspired by the dramatic and colorful drawings in the comic books I collected (I especially loved The Flash and Batman). As a kid, I mowed yards so that I could buy my next comic book. That led me to drawing and painting. I started college as an art major and then moved into business and marketing.  Fortunately for me, after a successful business career (largely in the health and fitness industry), I found my way back to doing what I love…creating art!
I'm hooked on vibrant color and bold, sweeping, powerful brush and palette knife strokes. I've been influenced by abstract expressionist painters like Delaunay and De Kooning—movers and shakers of the action painting movement, a more freewheeling style of painting. I also favor impressionism, drawing from the masters Degas, Cézanne, and Monet. My style blends all of these at times. I'm always striving to bring a passion, drama, and fresh energy to my paintings so that they catch your eye from across the room.
I also love to fuse music with my art. I play acoustic guitar and have done a fair amount of songwriting. I listen to music when I paint, and I often connect my paintings to favorite songs. From rock, pop, blues, and classic tunes to progressive country, folk, and jazz, I can get as caught up in a beautiful melody as I can in an amazing piece of art. I believe art and music are incredible gifts from God that cross humanity to touch us all. Can you imagine life without them?
As music is the poetry of sound, so is painting the poetry of sight. – James McNeil Whistler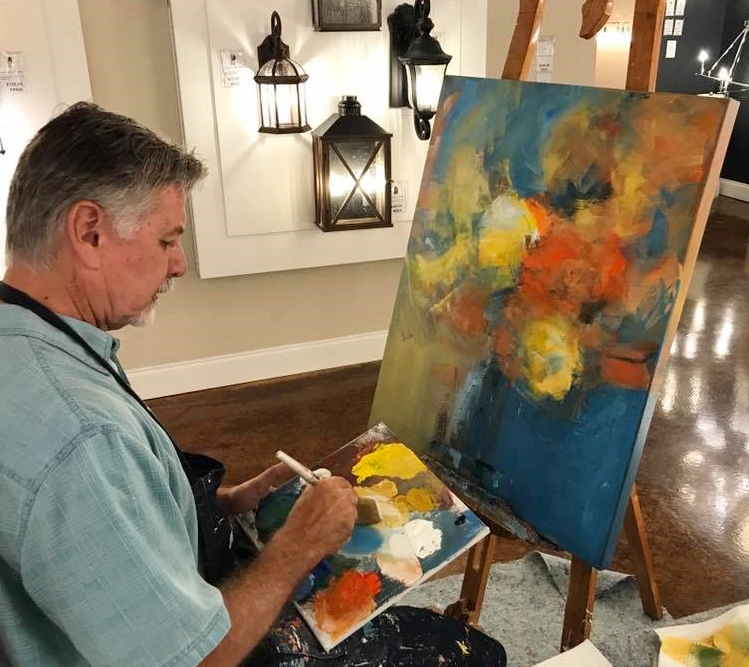 I'm especially jazzed when people can truly feel something in a painting, not just see it with their eyes. Blurring the lines is the signature of my work, with subjects partially clear but boundaries and details perhaps not so clear, allowing viewers to connect with their own imagination.
So there you go. If you see something you like and want to chat further, give me a shout or send me an email. I ship anywhere in the world. If you live in the Triangle area (North Carolina), I'll be glad to deliver your painting and hang it for you. I guarantee it will be a one-of-a-kind original, lovingly created. And if you like my work but don't see the perfect painting for your home or office, it would be my pleasure to paint a custom piece for you, taking into account your precise colors and preferences.
Thanks for stopping by my website. I hope you'll enjoy it and share it with your friends. Have a glass of wine and some cheese, put on a little Jason Mraz or maybe some old Ray Charles or Aretha, and peruse my contemporary art gallery!
Cheers, Dan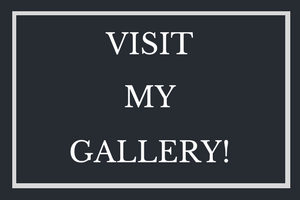 Interested in a one of a kind original painting? Feel free to contact me and we can talk about the details!  I deliver locally in Raleigh – Durham and central North Carolina, or can ship anywhere in the world. 
Email dancampbell99@gmail.com, call me at 919-538-3539, or simply fill out the form below!
Original art...make your home uniquely YOU!
Testimonials
Dan, I'm so thankful for this lovely painting, titled "Unleashed". You've captured the energy and emotion of a very special moment in my life. It represents the unleashing of my voice and celebrating a true sense of freedom. I plan to make this the cover art for my upcoming book!
Helen Glover Moses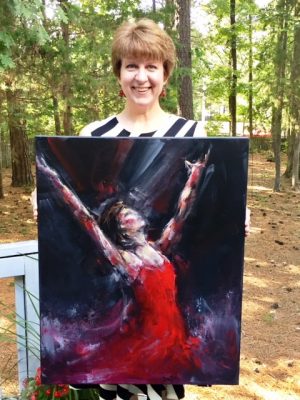 When a piece of art reveals a powerful story of one's life as miraculously as was my experience, there is a gift immemorial in making it a part of your home and legacy. The Surrendered Woman, Thy Will Be Done, was exactly that for me…. I quite literally gasped when I saw her during a holiday art show at Dan's residence and I knew I had been drawn to visit his gallery on the last hour of the last day of his exhibit for this very reason. I cherish this beautiful and genuinely inspiring work of art hung proudly in my home for myself and all those who catch a glimpse of her powerful spirit!
Dr. Tatiana Irvin, Dr. Tatiana Irvin Coaching LLC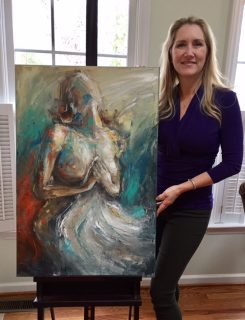 I am so blessed to be the proud owner of a Dan Campbell original painting! Dan is an amazing artist and his work is simply breathtaking. My biggest problem in deciding to buy my painting was that I wanted them ALL! Dan also graciously delivered it and hung it securely on the wall. I can't wait to buy my next beautiful Dan Campbell painting!
Stephanie McDilda, Professional Speaker, Flashpoint International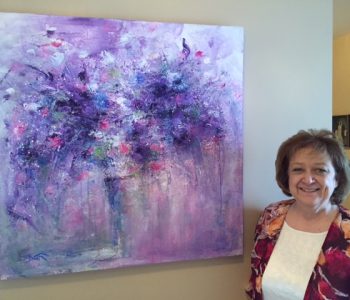 I wanted to let you know how thrilled I was when I came to work this morning and saw my wonderful painting as I walked through the door. Not only did you create an abstract of the Raleigh skyline (since we manage buildings) but you incorporated all my logo colors into the picture. The textures and use of color are amazing. I couldn't be more pleased..
Marie Pierce, President, Resource Property Management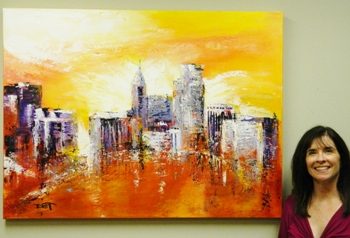 My conference room needed some color and panache so I asked Dan to do something special. After stopping in the office and taking pictures of our existing color scheme, Dan produced an exciting piece that turns the heads of everyone entering our office. I have recommended Dan to many others who want a very special and original work of art.
Paul Lindsay, Owner, Triangle Advisors Group
I'm in LOVE with my beautiful piece of art you did for Ava! I seriously can't stop looking at it Dan!! This is so special to our family! It has been an honor to work with you. So glad my heart kept pulling me to contact you for this!
Kim Alicia Harrison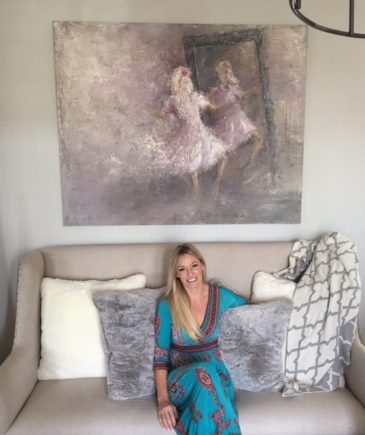 Dan, sometimes we are blessed to encounter a transcendent piece of artwork that speaks to our very soul, creating a connection that is truly and divinely inspired. This exquisite work is exactly that to me… symbolic of a challenging yet transformative journey this year. Your remarkable talent is so very evident in this painting. I am honored to hang it on the walls of my home, Butterfly Haven.
Caterri Woodrum, Chief Deputy Director, NC Museum of Art