Galleries & Exhibitions -- Present, Past & Future
It has been wonderful to be part of a vibrant and growing art community here in the Triangle area of North Carolina. I'm also proud to be represented in some terrific galleries outside the area. You can usually keep up with my upcoming art exhibitions here and on my Facebook page:
Current galleries and retail locations for my art:
Capitol Lighting Gallery, Raleigh, NC
Beyond Blue Interiors, Raleigh, NC
Eclipse Artisan Boutique, Wilmington, NC
River to Sea Gallery, Wilmington, NC
Shop of Seagate, Wilmington, NC
Gooch Gallery, Sonesta Resorts, Hilton Head, SC
Current Exhibitions:
Home Studio, by appointment
Upcoming Exhibitions:
Summer Art Showcase and BBQ, Dan Campbell Art Gallery! August 2021 TBA
Other recent exhibitions:
Azalea Festival Art Show, juried, Wilmington, NC, April 3-11, 2021
40th Annual VAE Gala, Raleigh, NC (Highest Silent Auction Bid) March 2020
5th Annual Holiday Art Show, Morrisville, NC December 2019
Eclipse Holiday Festival, Wilmington, NC, November 2019
City Club Raleigh, featured artist, juried, October 2019
Centerfest 2019, juried, Durham NC, September 21-22, 2019
Arlington Va: Festival of the Arts, juried, April 13-14, 2019
Litmus Art Gallery, Raleigh, NC, "Exposed: Nudes in Art 2019", juried, April-June 2019
Dram and Draught, Raleigh, featured artist, October 2018
American Pie Showcase, Morrisville, featured artist, August 2018
Asheville Festival of the Arts, juried, July 7/8, 2018
Litmus Art Gallery, Raleigh NC, juried, "Exposed: Nudes in Art 2018", featured artist, March-April 2018
Arlington, Va: Festival of the Arts, juried, April 21-22, 2018
North Ridge Art Gala, juried show, featured artist, Raleigh, NC, March 2018
Saladelia Exhibition, solo show, Durham, NC, August-October 2017
Wide Open Bluegrass Festival, juried festival, Raleigh NC, Sept.29,30,2017
Centerfest, juried festival, Durham, NC, September 16,17,2017
The Art of Rock n Roll, juried show, Gallery C, Raleigh, NC, August 6-September 17, 2017
Century 21 Client Event, Raleigh NC, featured artist, June 2017
Fest in the West, Cary NC, May 2017
Inspired! Raleigh, NC, May 17, 2017
NC Museum of Art, CVA Art Ball 2017, Raleigh NC, featured artist, February 11, 2017
Chapel Hill Festifall, juried festival, October 2016
Centerfest 2016, juried festival, Durham, NC, September 15-16, 2016
NC Museum of Art, BowTie & Butterfly Gala, Raleigh NC, featured artist of the year, March 3, 2016
Art-Music Fusion, Village Art Circle, Cary NC, solo show, February 1-28, 2016
Live featured artist at Cary Visual Art Ball, Cary NC, November 20, 2015
Chapel Hill Festifall, Chapel Hill, NC, October 2016
Centerfest 2015, Durham, NC, September 2015
Hilton Head Art Festival, Hilton Head, SC, May 2015
4 Artist Exhibition, Gordon Munro Fine Art Gallery, Cary, NC, January 15-29, 2015
Manifestationz Art Gallery, juried, Cary NC, September 26-October 31, 2014
The Art of Abstraction, Gordon Munro Fine Art Gallery, Cary NC, solo show, August 8-Sept 6, 2014
Contact Info:
Dan Campbell
www.dancampbellart.com
dancampbell99@gmail.com
919-538-3539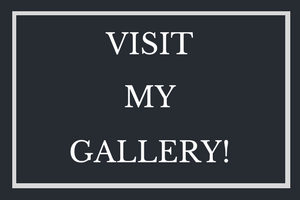 Interested in a one of a kind original painting? Feel free to contact me and we can talk about the details!  I deliver locally in Raleigh – Durham and central North Carolina, or can ship anywhere in the world. 
Email dancampbell99@gmail.com, call me at 919-538-3539, or simply fill out the form below!
Original art...bring some beauty into your world.
Testimonials
When I first saw "On the Wings of Love", the piece was not finished. I fell in love with this unique painting, not just because of it's beauty, but because of the way it spoke to my heart. Edgar Degas said, " Art is not what you see, but what you make others see". Dan always makes me see something deep and magical and I'm so proud to own several of his works.
Janet Stowe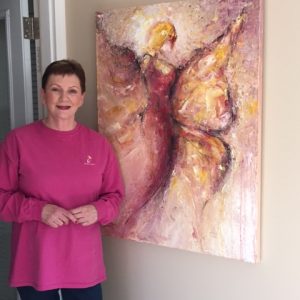 Thank you Dan for this beautiful commissioned painting of my daughter Meredith and her favorite SCAD horse "Z". It was the perfect graduation gift and celebrated their winning the national championship. She loves it!
Ellen Senter Denny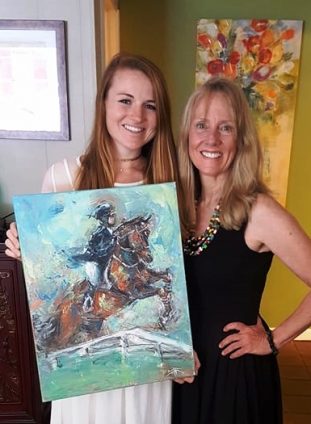 We purchased one of Dan's paintings for over our fireplace and it immediately enhanced the entire room. His innovative, and colorful use of light and nature have brightened our entire home.
John & Alicia Nunnally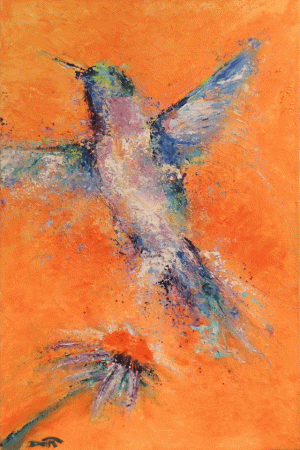 Art is personal, so you either like it or you don't. My wife and I were instantly attracted to Dan's art and bought one of his existing originals. We loved it so much, we commissioned another piece with Dan. He was fantastic to work with and extremely responsive to understanding what we were looking for and how it would fit within our home. Terrific experience and terrific art!
John Willmoth, Managing Partner, Poplar Ventures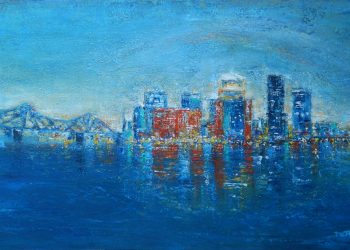 I was in the midst of redoing my office and I knew I wanted a "lighthouse" and I knew I wanted red in my office. I commissioned Dan Campbell and the end result was absolutely fabulous. He was able to capture exactly what I wanted! My artwork by Dan is the spotlight when everyone enters! Thank you so much Dan!
Denise Reinert ' Sentinel Risk Advisors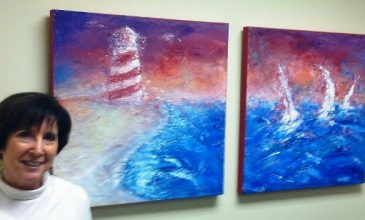 Harbour Town, SC is a very special place for our family. Dan captured the essence of what makes this place special for me. With his choice of color, composition, and use of dynamic brush strokes, this scene comes alive. I am transported to the 18th fairway each time I see it!
Joe Palumbo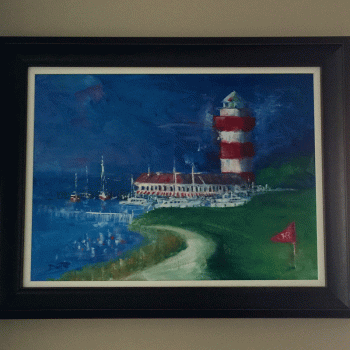 Dan created a custom masterpiece that I gave as a birthday gift to my wife. She was so excited as Dan captured the essence of Marcia's college days as a competitive rower at Rutgers. Thanks to Dan's artistic talent, it turned out to be the perfect gift!
Scott Frye, "The Health Guy"