Local Modern Art For Your Home
Everyone deserves a very special work of original art in their home.
I love working with folks to create a painting that is really exciting and holds some special meaning or inspiration. It's a creative collaboration!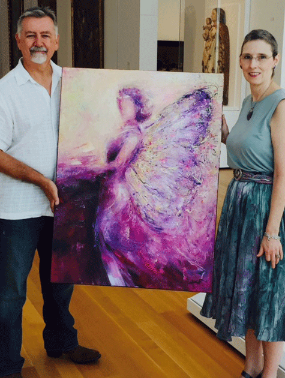 If you live here locally in the Raleigh-Durham-Chapel Hill area, we can schedule an appointment. I can come to your home, look over the space you have in mind, take pictures of your interior design and colors, and discuss your preferences. I can price it for you right then and there, and delivery is free. I'm even happy to hang it for you!
If we are having our chat long distance, you can send me a few pics of your interior space, and I can send you some images during the process to be sure we are on the right track. I can assure you that your painting will be a one-of-a-kind original–a unique and personalized contemporary abstract.
Your satisfaction is 100% guaranteed!
I'll give you as quick turn-around as possible, depending on how many I have in the queue. I'll then present the painting to you, and you can give me immediate feedback. If I need to make a few adjustments, no problem. If the painting is not right for you, no problem. The most important thing to me is that you love the painting!
Please look over the galleries of my work here on the website. Then, please feel free to call me at 919-538-3539, or email me (dancampbell99@gmail.com) to discuss your ideas. I look forward to talking with you and creating something truly magical!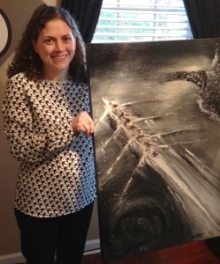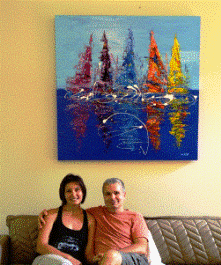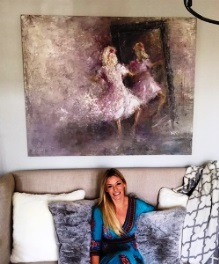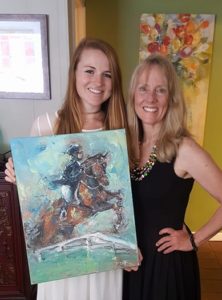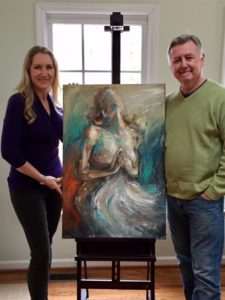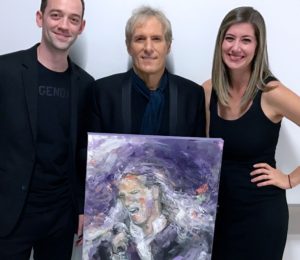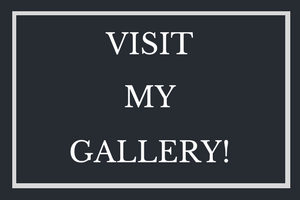 Interested in a one of a kind original painting? Feel free to contact me and we can talk about the details!  I deliver locally in Raleigh – Durham and central North Carolina, or can ship anywhere in the world. 
Email dancampbell99@gmail.com, call me at 919-538-3539, or simply fill out the form below!
Original art...make your home uniquely YOU!
Testimonials From Home Owners!
We luckily found Dan's exciting art on display at the Raleigh Home Show. We immediately knew that was the style and colors we needed for our contemporary home. We commissioned Dan to do a large piece over our couch in the living room and we love it! The colors and design really bring life to the room. We liked Dan's style so much we bought a second piece, "Hellooo Dolly" also.
Ivan and Stacy P.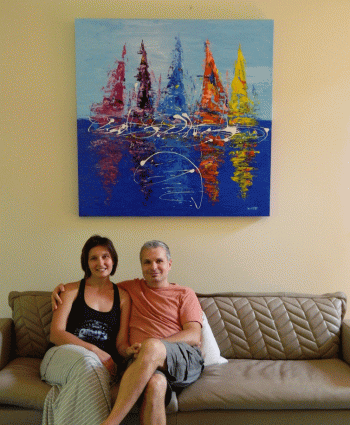 Dan, I'm so thankful for this lovely painting, titled "Unleashed". You've captured the energy and emotion of a very special moment in my life. It represents the unleashing of my voice and celebrating a true sense of freedom. I plan to make this the cover art for my upcoming book!
Helen Glover Moses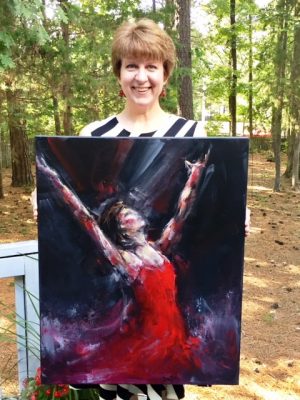 When I first saw "On the Wings of Love", the piece was not finished. I fell in love with this unique painting, not just because of it's beauty, but because of the way it spoke to my heart. Edgar Degas said, " Art is not what you see, but what you make others see". Dan always makes me see something deep and magical and I'm so proud to own several of his works.
Janet Stowe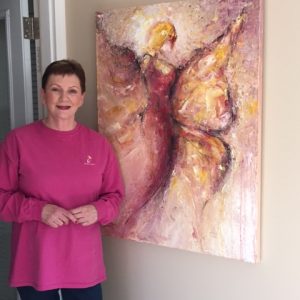 Thank you Dan for this beautiful commissioned painting of my daughter Meredith and her favorite SCAD horse "Z". It was the perfect graduation gift and celebrated their winning the national championship. She loves it!
Ellen Senter Denny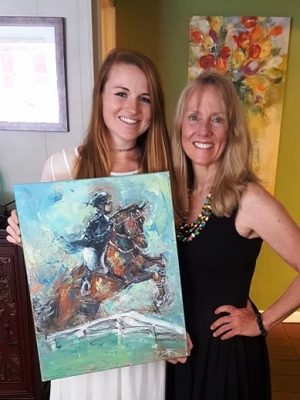 I'm in LOVE with my beautiful piece of art you did for Ava! I seriously can't stop looking at it Dan!! This is so special to our family! It has been an honor to work with you. So glad my heart kept pulling me to contact you for this!
Kim Alicia Harrison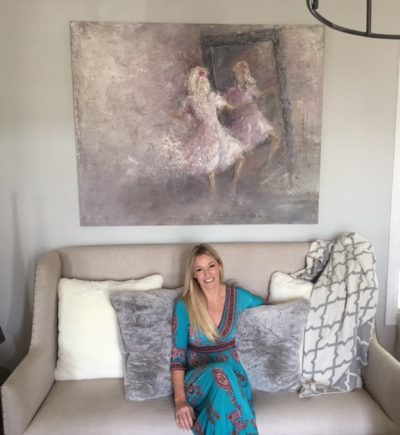 Along with "Prince" this is the 2nd work of Dan Campbell art I'm proud to own. My son and I are huge Hendrix fans and Dan really captured the essence of Jimi's personality and talent in this piece. For anyone considering some unique contemporary art, I highly recommend viewing his art and meeting Dan in person. You will become a fan for life.
Tim Zimmerman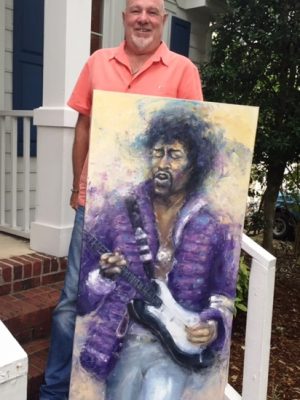 Dan, sometimes we are blessed to encounter a transcendent piece of artwork that speaks to our very soul, creating a connection that is truly and divinely inspired. This exquisite work is exactly that to me… symbolic of a challenging yet transformative journey this year. Your remarkable talent is so very evident in this painting. I am honored to hang it on the walls of my home, Butterfly Haven.
Caterri Woodrum, Chief Deputy Director, NC Museum of Art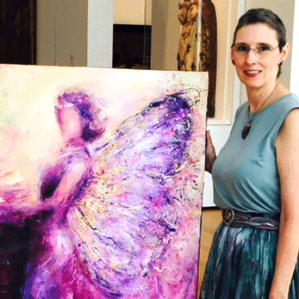 Art is personal, so you either like it or you don't. My wife and I were instantly attracted to Dan's art and bought one of his existing originals. We loved it so much, we commissioned another piece with Dan. He was fantastic to work with and extremely responsive to understanding what we were looking for and how it would fit within our home. Terrific experience and terrific art!
John Willmoth, Managing Partner, Poplar Ventures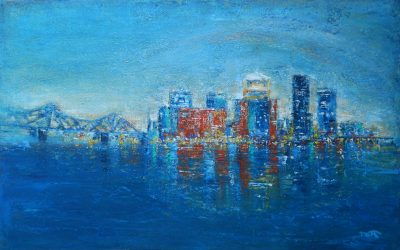 I wanted to surprise my wife with an original piece of art work for our home and Dan really came through. He came out to our house and evaluated the space. He evaluated size, lighting, colors, our furnishings and decor. A couple of weeks later I was able to take down a boring mirror and hang the beautiful abstract skyline painting. My wife loved it! It really ties the room together. We can only smile every time friends come over and compliment the painting. If only we had more wall space I would commission several more. Thanks Dan!
Chris Dowdall, ServiceMaster Rapid Response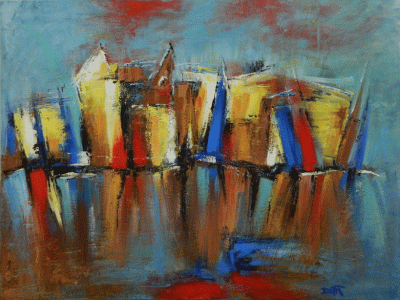 We purchased one of Dan's paintings for over our fireplace and it immediately enhanced the entire room. His innovative, and colorful use of light and nature have brightened our entire home.
John & Alicia Nunnally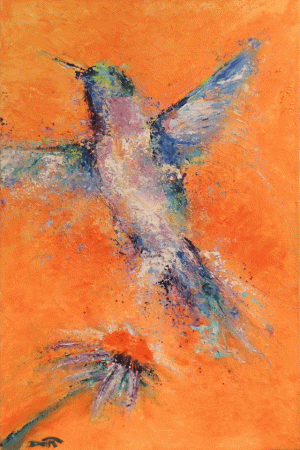 Harbour Town, SC is a very special place for our family. Dan captured the essence of what makes this place special for me. With his choice of color, composition, and use of dynamic brush strokes, this scene comes alive. I am transported to the 18th fairway each time I see it!
Joe Palumbo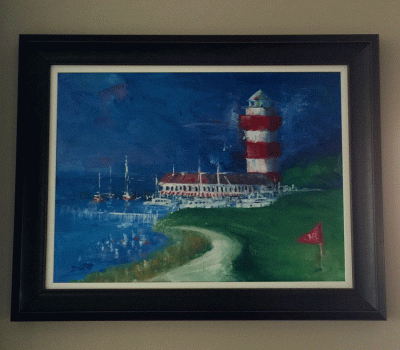 Dan created a custom masterpiece that I gave as a birthday gift to my wife. She was so excited as Dan captured the essence of Marcia's college days as a competitive rower at Rutgers. Thanks to Dan's artistic talent, it turned out to be the perfect gift!
Scott Frye, "The Health Guy"