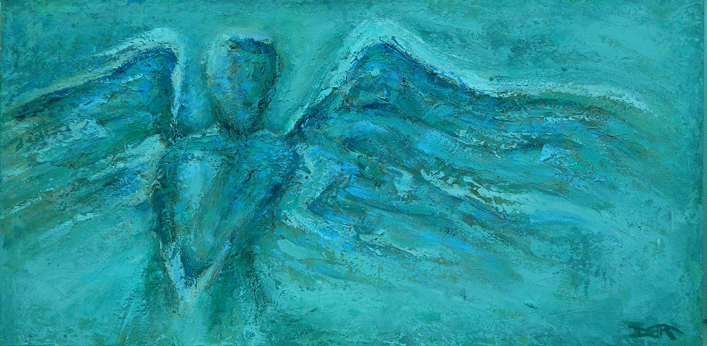 Painting Details:
24″ x 48″, acrylic, 1.5″ gallery-wrapped canvas
Description:
Celeste is short for Celestial. She arrives from the Heaven-lies and blends in with the beautiful blue-greens of our world. I had to paint fast as she would not sit still for long. I was obviously not the only one on her route.
But I am always glad when she visits.