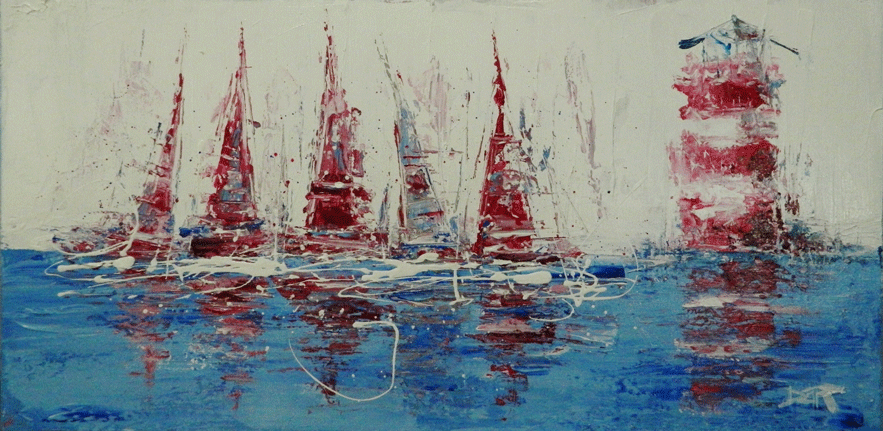 Painting Details:
24″ x 48″, acrylic, 1.5″ gallery-wrapped canvas
Description:
"I love it when when we're cruisin' together".  A great line from the song "Cruisin' first performed by Smokey Robinson in 1979 and later by Huey Lewis with Gwyneth Paltrow.
Harbour Town Lighthouse and Marina is a fabulous toast to Hilton Head Island.
.