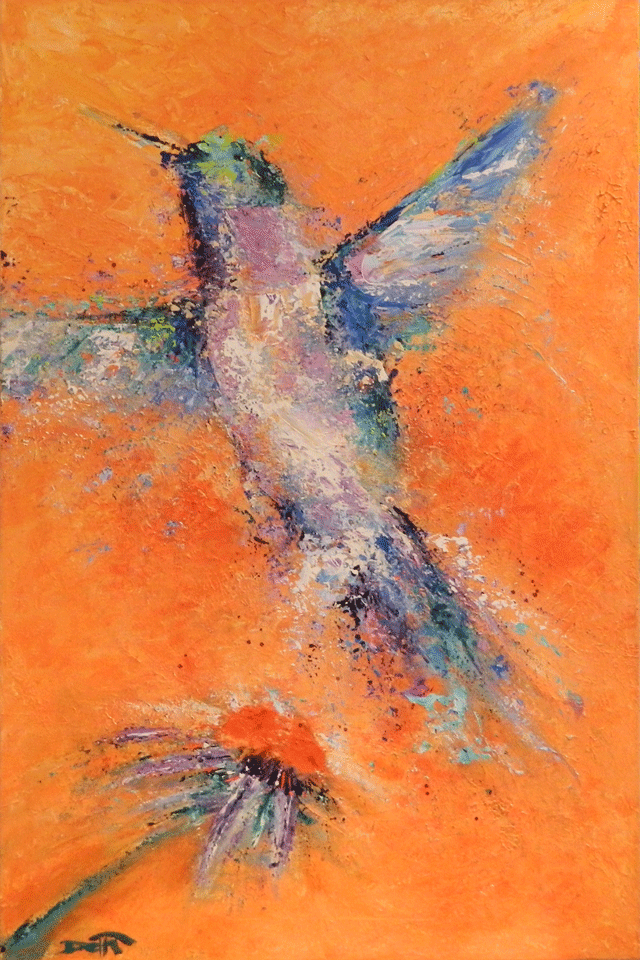 Painting Details:
24″ x 36″, acrylic, 1.5″ gallery-wrapped canvas
Description:
I borrowed the title from a line in the song "Hummingbird". The song was released and performed by Seals and Crofts in 1972. It appears on their "Summer Breeze" album,  a fabulous musical treasure. I tried to bring the multiple colors and texture to the canvas as was brought to the wonderful melody.
Hummingbird, don't fly away, fly away.