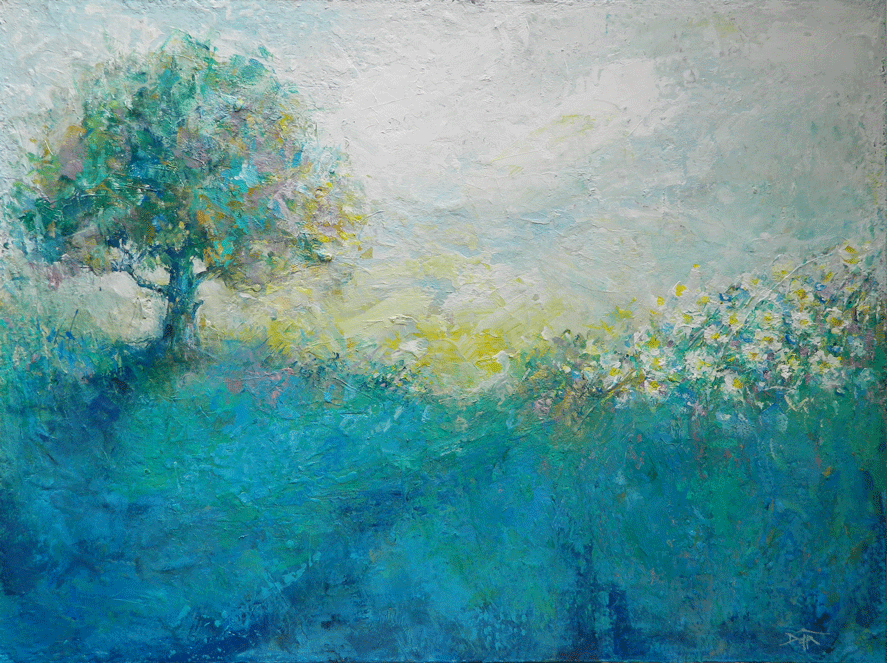 Painting Details:
36″ x 48″, acrylic, 1.5″ gallery-wrapped canvas
Description:
Another great Lennon-McCartney tune performed by The Beatles and recorded on their 1966 album Revolver. It is such a feel-good tune with a rather optimistic vibe. So optimistic in fact, that it was used as the wake up song on several Space Shuttle missions!
It seems I'm easily inspired by these English gentlemen.
I need to laugh, and when the sun is out
I've got something I can laugh about,
I feel good, in a special way.
I'm in love and it's a sunny day.