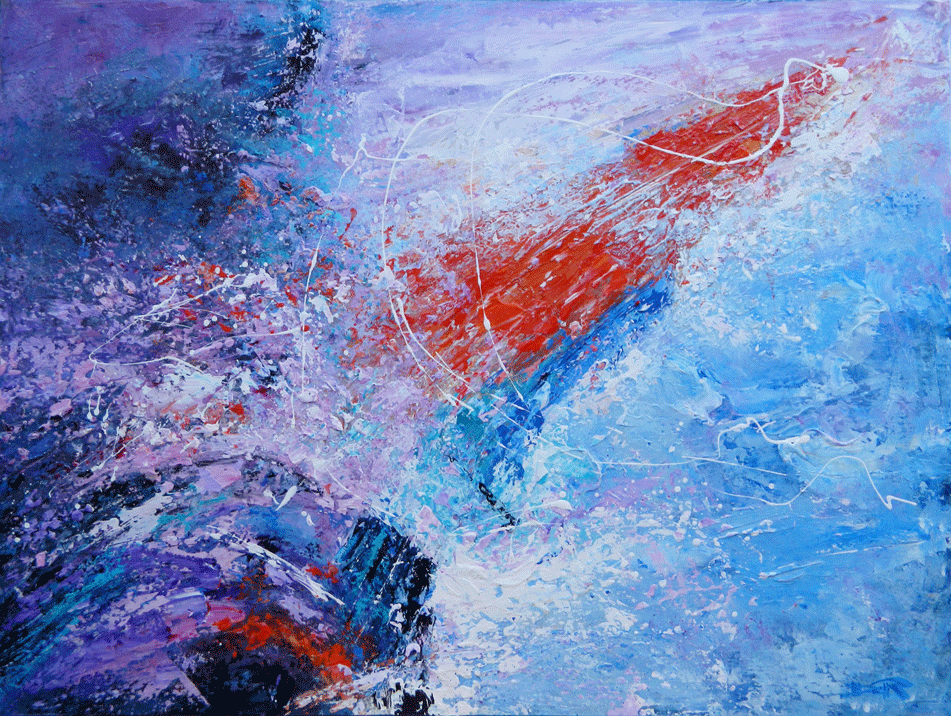 Painting Details:
30″ x 40″, acrylic, 1.5″ gallery-wrapped canvas
Description:
Sometimes we have no choice but to sail into the storm. This semi-abstract rides the line of abstraction and the storm front provides the contrast between light and dark, calm and turbulent.
May you face each storm in life with strong faith and courage.