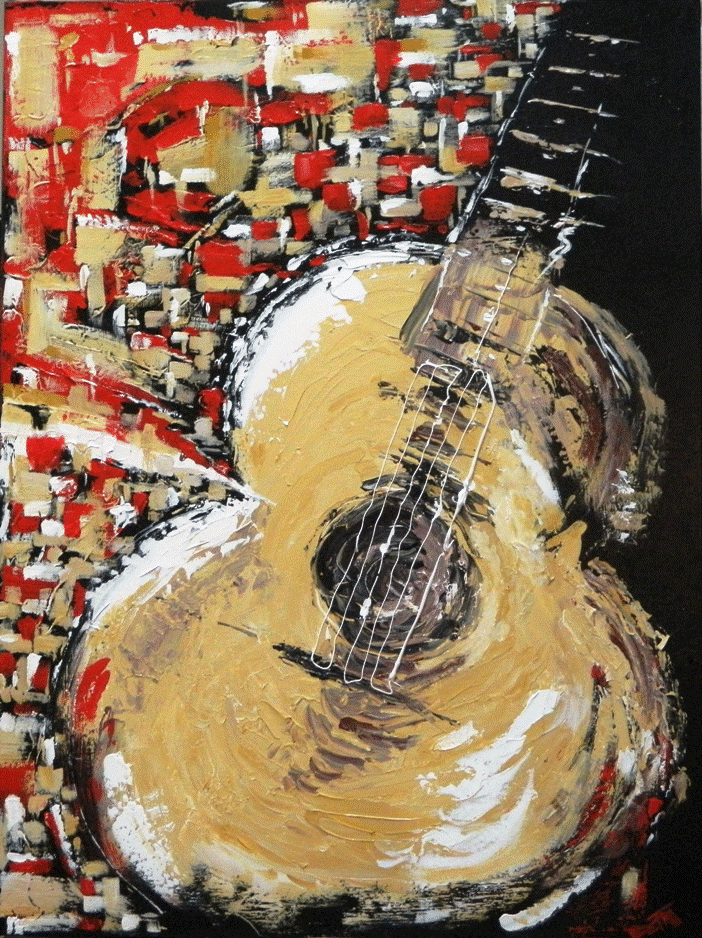 Painting Details:
30″ x 40″, acrylic, 1.5″ gallery-wrapped canvas
Description:
One of The Beatles most exotic sounding tunes, Norwegian Wood was the inspiration for this piece. I can almost see John Lennon strumming this guitar for the enigmatic girl in the song.
I once had a girl or should I say she once had me
She showed me her room, isn't it good, Norwegian wood?