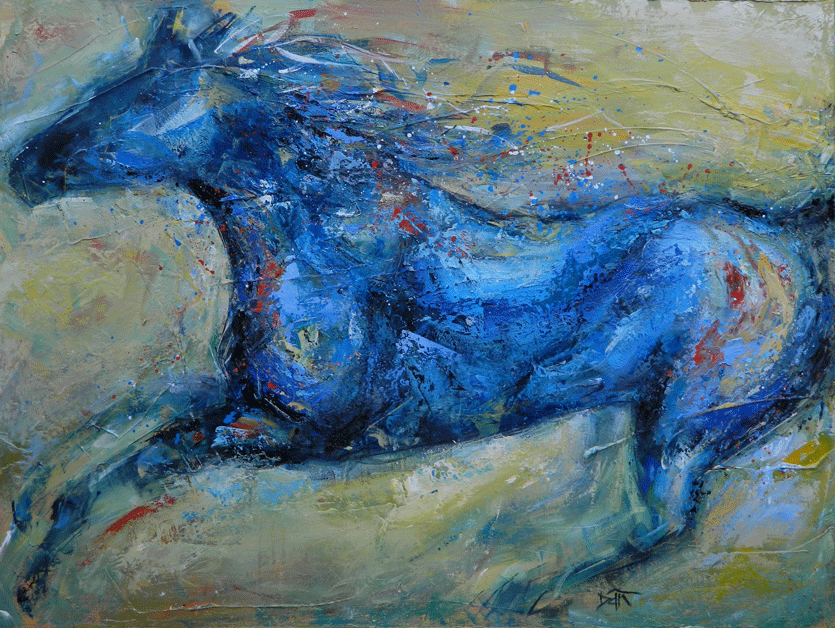 Painting Details:
30″ x 40″, acrylic, 1.5″ gallery-wrapped canvas
Description:
Inspired by another of my favorite Christopher Cross tunes, "Ride like the Wind".
This horse runs with unstoppable fury, a fierceness in his soul, a zest for life, determined to be free.
I've got to ride, ride like the wind, to be free again.