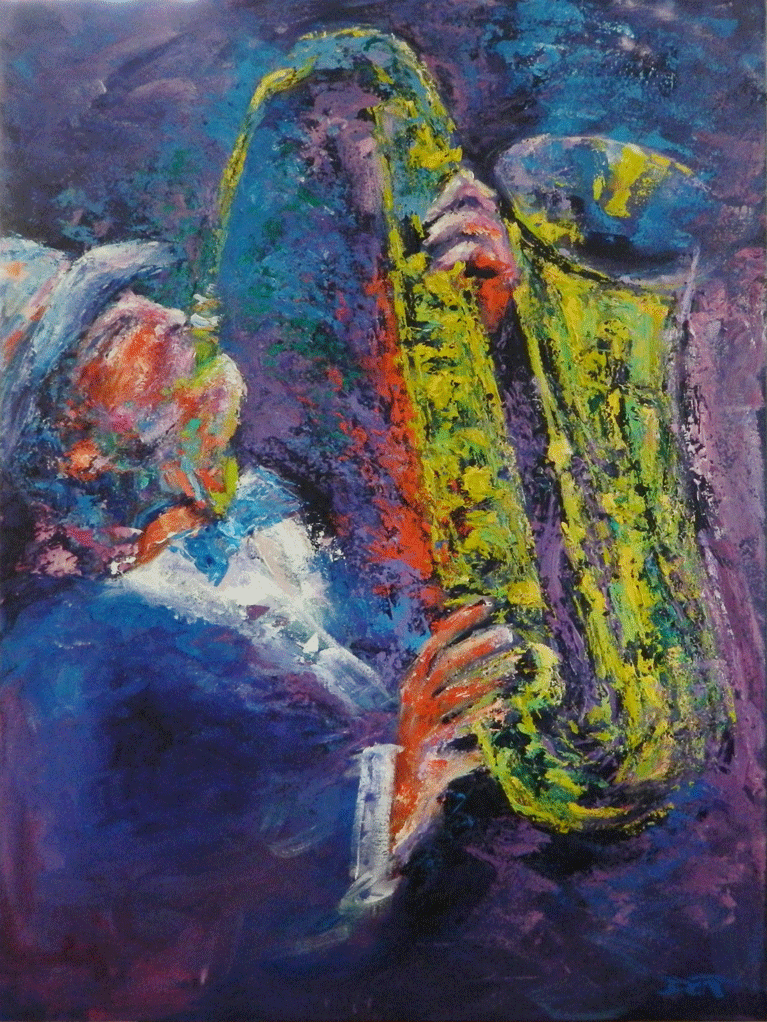 Painting Details:
30″ x 40″, acrylic, 1.5″ gallery-wrapped canvas
Description:
My favorite sax solo of all time is from Dan Fogelberg's fab tune, "Same Old Lang Syne" that was released in 1980.  Beautiful melody and penetrating lyrics. What a sweet soprano sax at the end of that song by Michael Brecker to the bluesed up melody of the original "Old Lang Syne". This is a song to momentarily block out all the worldly interruptions and  listen with your headphones on.
This painting, like that solo, is filled with color. Wondrous color.