'Scuze Me While I Kiss The Sky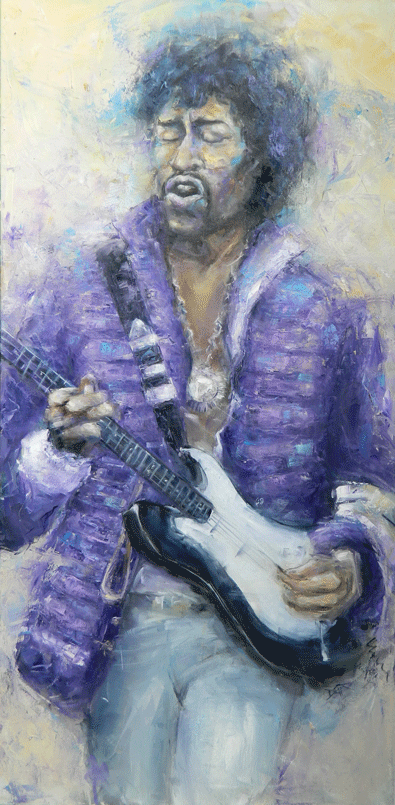 Painting Details:
24″ x 48″, acrylic, 1.5″ gallery-wrapped canvas
Description:
This legendary performer was considered one of the great innovators on the electric guitar and the hard rock sound of the late 60's. Although his renowned headline music career was only 4 years before he died, Jimi Hendrix has legions of fans around the world and the respect and gratitude of many guitar players who have borrowed his guitar playing techniques.
The painting title, of course, is from one of Jimi's most popular songs, Purple Haze.