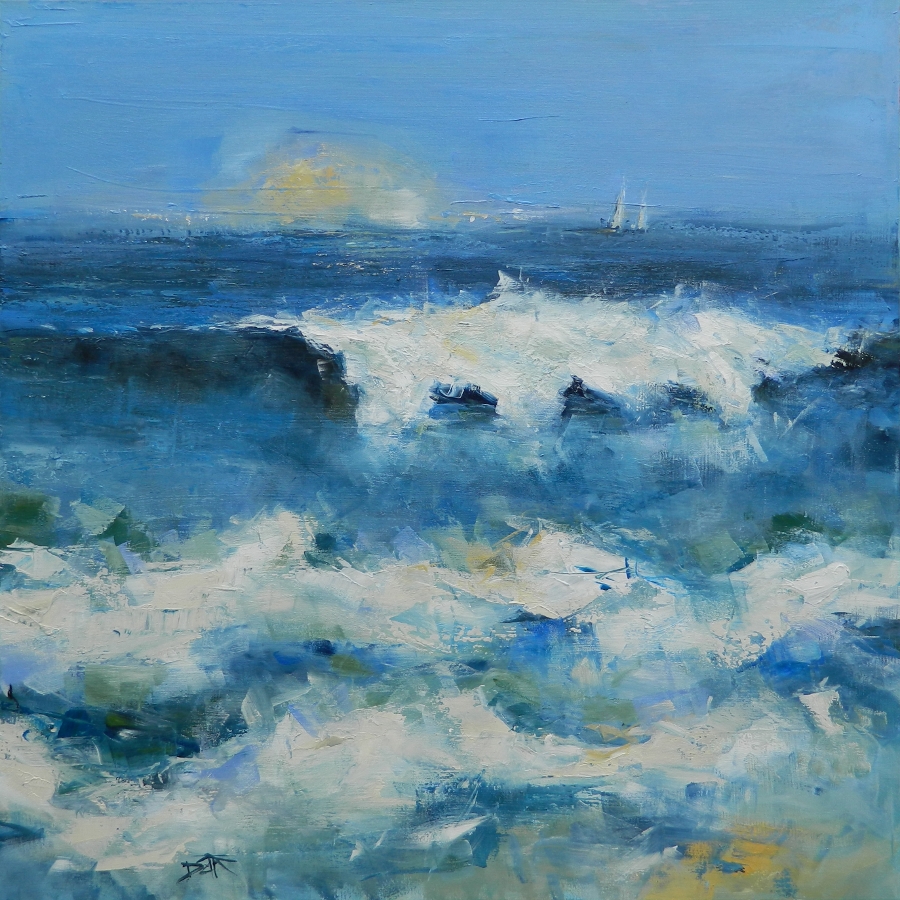 Painting Details:
36″ x 36″, acrylic, 1.5″ gallery-wrapped canvas
Description:
What is it about the ocean that feeds our soul so? There is something so peaceful, consoling even healing about those waves rolling in, one after another. An endless symphonic motion to soothe us, along with the warmth of the sun, of all that ails.
The art and beauty of creation at its best.
I think it is time for a beach trip.