The Canvas Can Do Miracles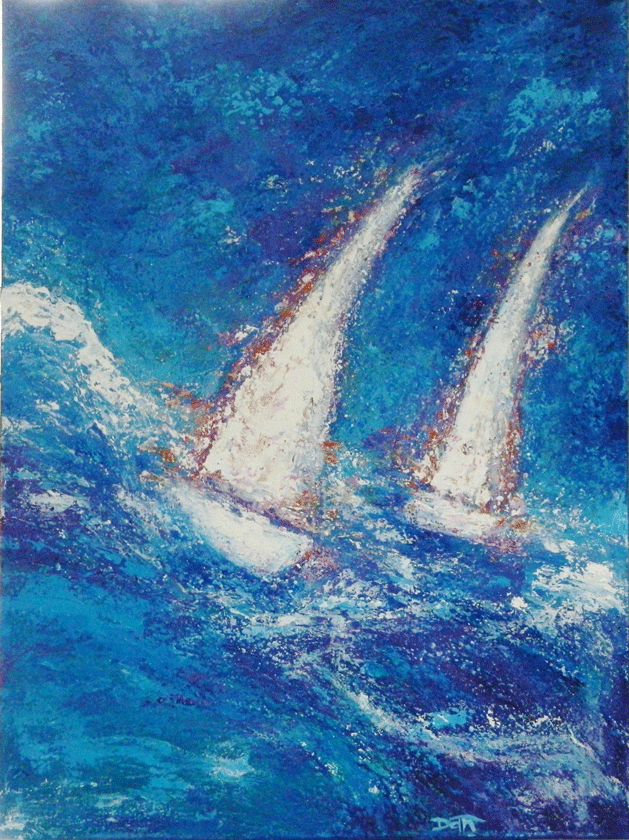 Painting Details:
30″ x 40″, acrylic, 1.5″ gallery-wrapped canvas
Description:
This one is called "The Canvas Can Do Miracles" borrowing the title from a line in the 1980 hit song "Sailing" by Christopher Cross. He won 3 Grammys for it.
If you don't remember the song (and even if you do), you owe it to yourself to grab a glass of Pinot Noir, put on the headphones, close your eyes and give a listen.
As with the song, I hope this painting "takes you away".
Well, it's not far down to paradise, at least it's not for me
And if the wind is right you can sail away and find tranquility
Oh, the canvas can do miracles, just you wait and see
Believe me