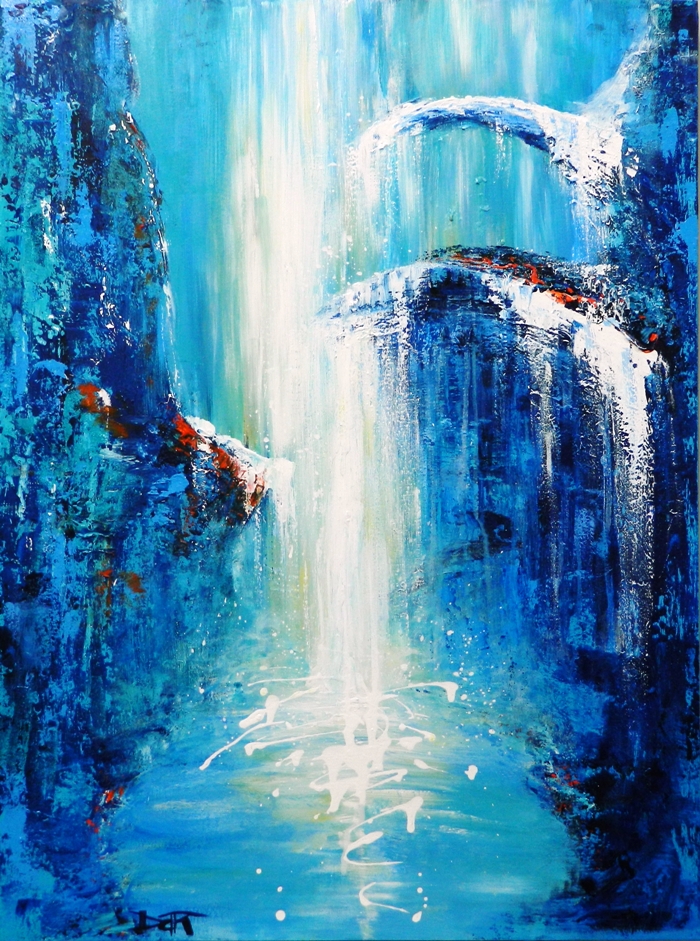 Painting Details:
30″ x 40″, acrylic, 1.5″ gallery-wrapped canvas
Description:
Water Fall borders on surrealism, with a bit of fantasy coming to the surface. The rich blue and turquoise tones are offset by the powerful and bright movement of the falls.
One of my favorite memories is a family visit to one of the most spectacular waterfall vistas ever at Yosemite. It is not to be missed.