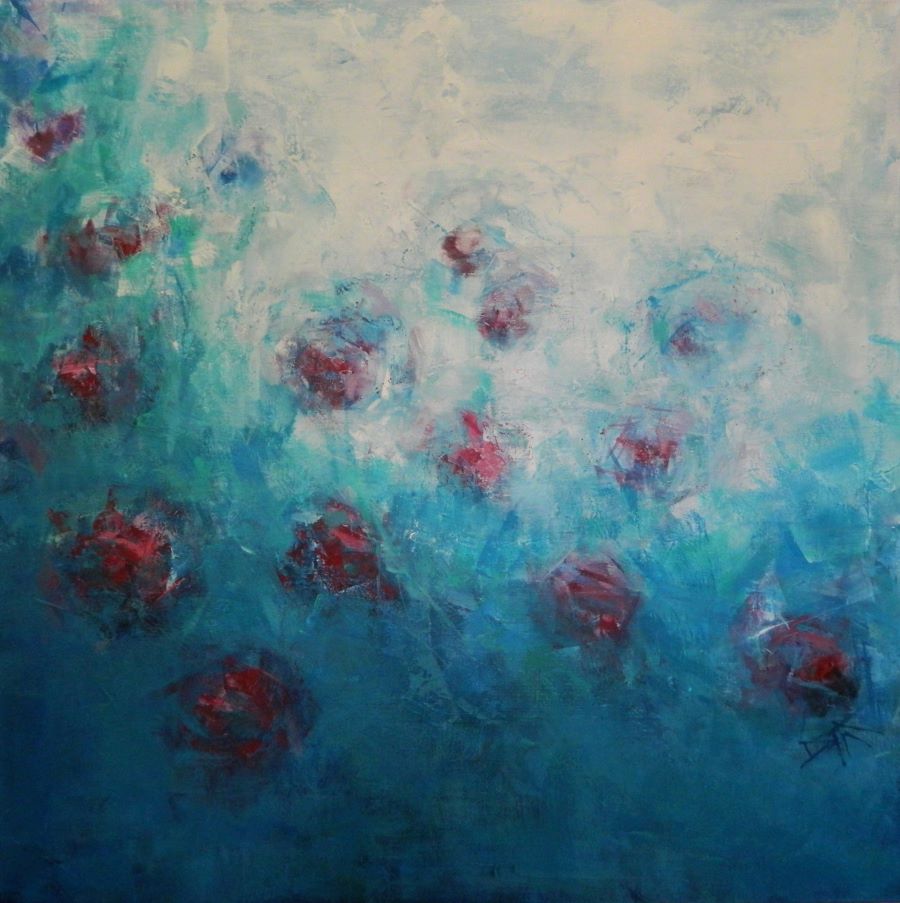 Painting Details:
36×36″, acrylic, 1.5″ gallery-wrapped canvas
Description:
Lately I've been letting shapes, colors, forms and textures freely materialize on the canvas with little pre-planning. I may "see" something in those shapes as in possible poppies in this one or maybe not. Conceptually, I see something blowing about, in a sort of random and disorderly fashion hence the title from an old Bob Dylan song, "Blowin' in the Wind".
Doesn't it seem like a time of our lives where the answers are blowin' in the wind?