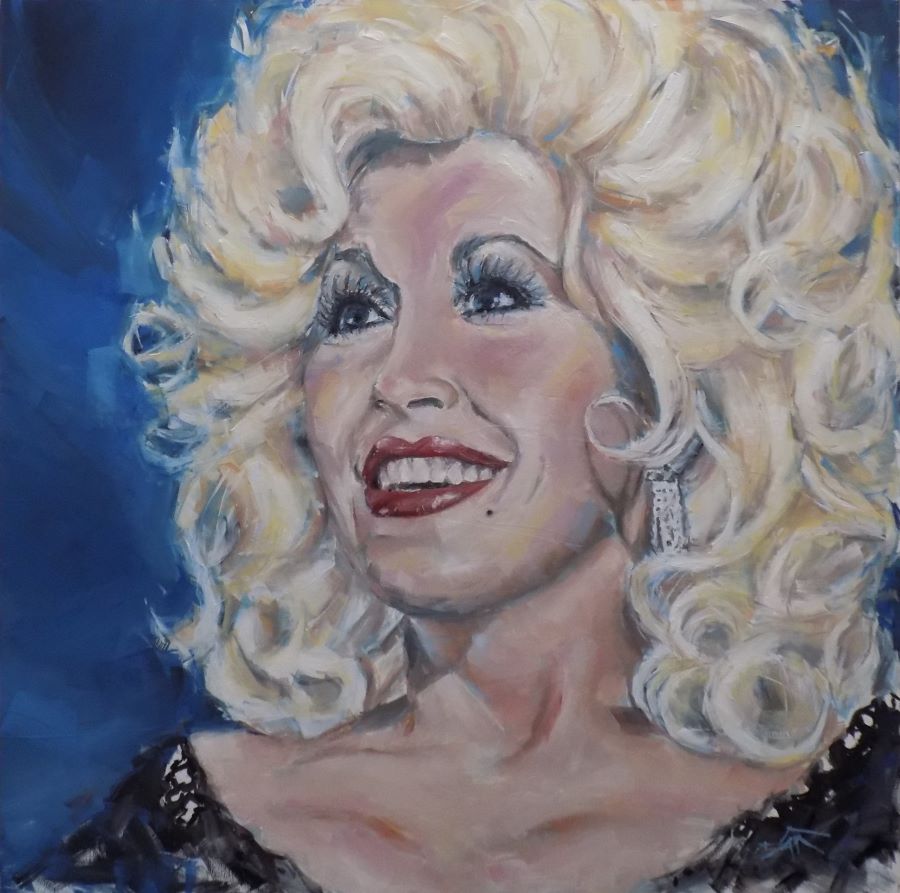 Painting Details:
40″ x 40″, oil, 1.5″ gallery-wrapped canvas
Description:
A joy painting one of favorites, singer/songwriter, actress, 11 time Grammy winner, Lifetime Achievement award, 5 Academy of Country Awards, oh my gosh the list goes on. She has composed over 3000 songs including "I Will Always Love You" and "Jolene", 2 of my faves. She has sold over 100 million records and has 25 singles that reached #1 on the Country Billboard Charts. And beyond that she is a generous philanthropist having given millions to support education and poverty relief.
She is one beautiful and talented woman and finding myself adoring her more and more with every stroke of the brush.