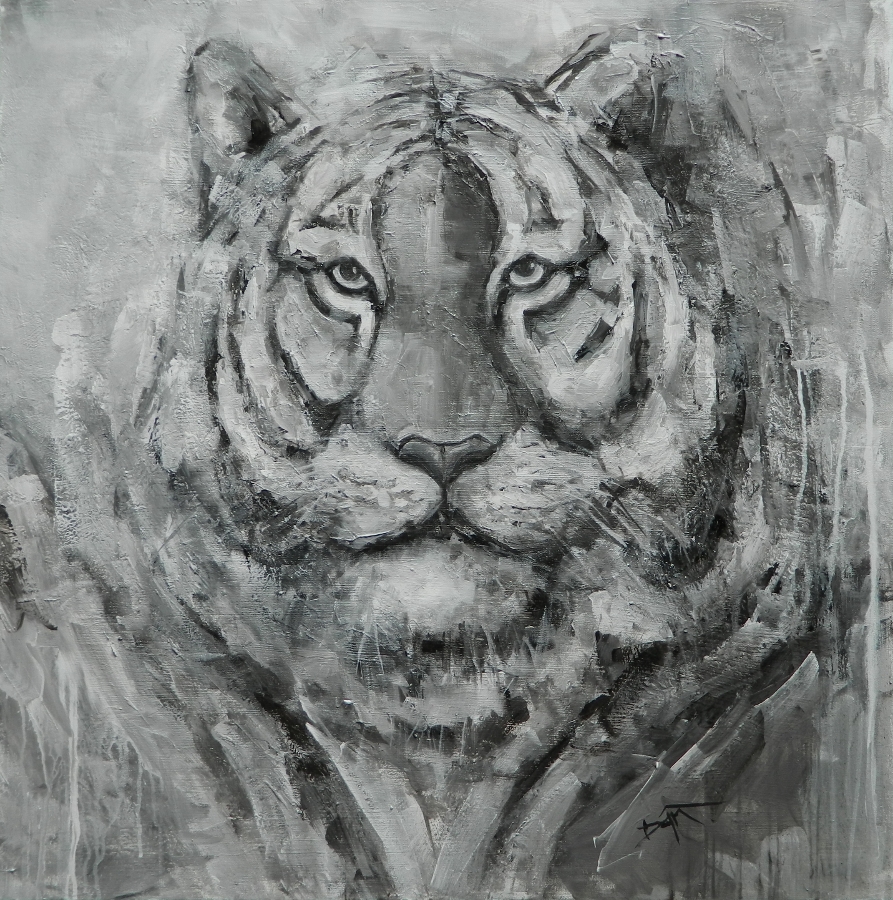 Painting Details:
36 x 36″, acrylic, 1.5″ gallery-wrapped canvas
Description:
Inspired by the motivating upbeat song by American rock band Survivor and used as the theme song for Rocky III. You can't help but tap your feet when this tune comes on. The metaphor also relates to that focused, intense look of the tiger, that never-say-die attitude it sometimes takes to overcome adversity and achieve a near impossible goal. It appears we humans love this story played out too as Sly Stallone went on to make 6 Rocky movies plus 2 Creed sequels.
The song was also Survivors biggest chart hit in the U.S. as it held #1 in 1982 for 6 weeks and earned them a Grammy.