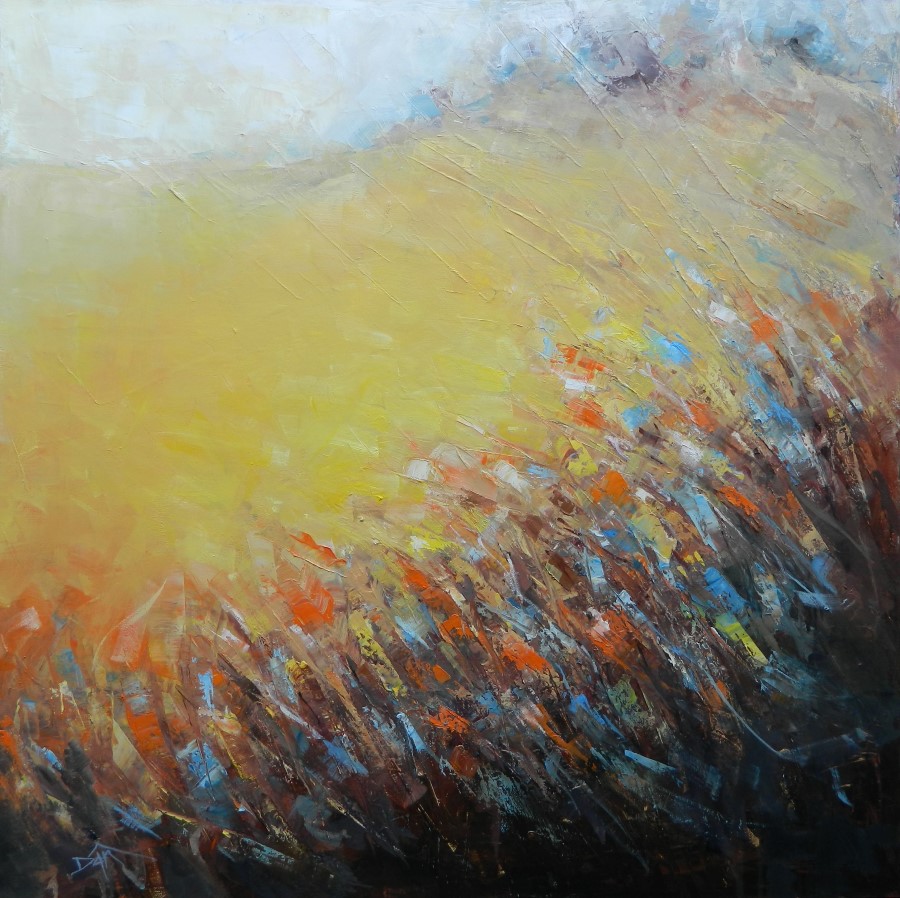 Painting Details:
36×36″, oil, 1.5″ gallery-wrapped canvas
Description:
Inspired by the musical poetry by Sting (1992) and also the beautiful rendition of his song, Fields of Gold, by Eva Cassidy (1996). Eva passed away from melanoma at age 33, but is now recognized as one of the most amazing voices of our time.
She now walks the Fields of Gold. She is missed but her music remains a delight and an inspiration for many.