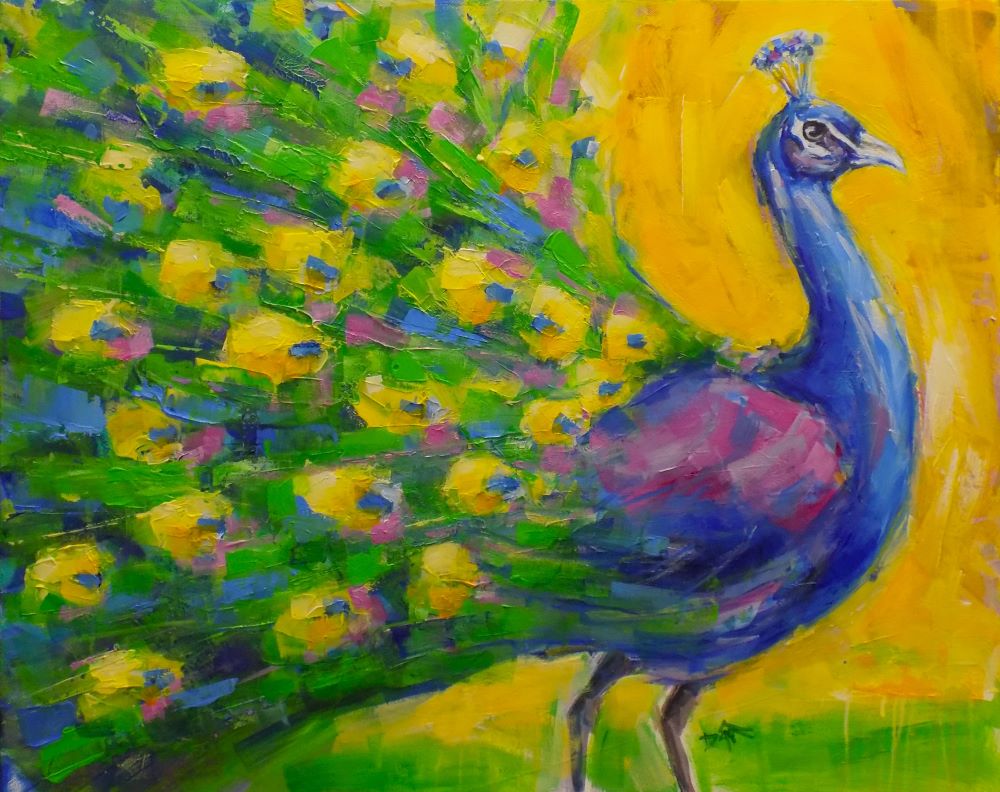 Painting Details:
24×30″, acrylic, 1.5″ gallery-wrapped canvas
Description:
Had some fun with the palette knives on this one. Peacocks are among my fave creatures to paint because of the vibrant color variations. Heehee, especially the males during mating season who are strutting their stuff!
By the way, Fancy Pants was an instrumental song in the 60's by Al Hirt, and it sounds like a Peacock strutting!