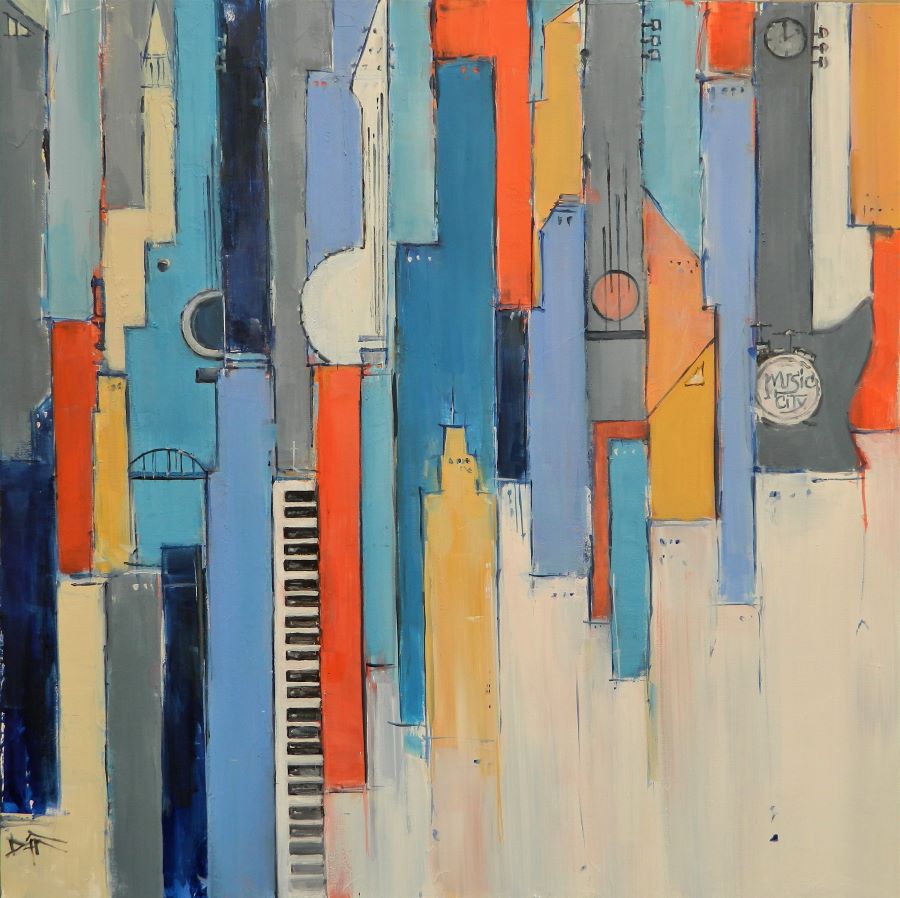 Painting Details:
36×36″, acrylic, 1.5″ gallery-wrapped canvas
Description:
Nashville…one of my favorite cities, home of country music which like so many genre's has gotten better and crossed-over with so much more soul, rock, r&b, etc over the years. Can't wait to get back and hear some live music again soon. (Keith Urban, one of my faves!!!)
Nashville has also been on my mind lately with the Christmas day bombing downtown. So glad no one was seriously hurt.
Cheers to "Music City"!