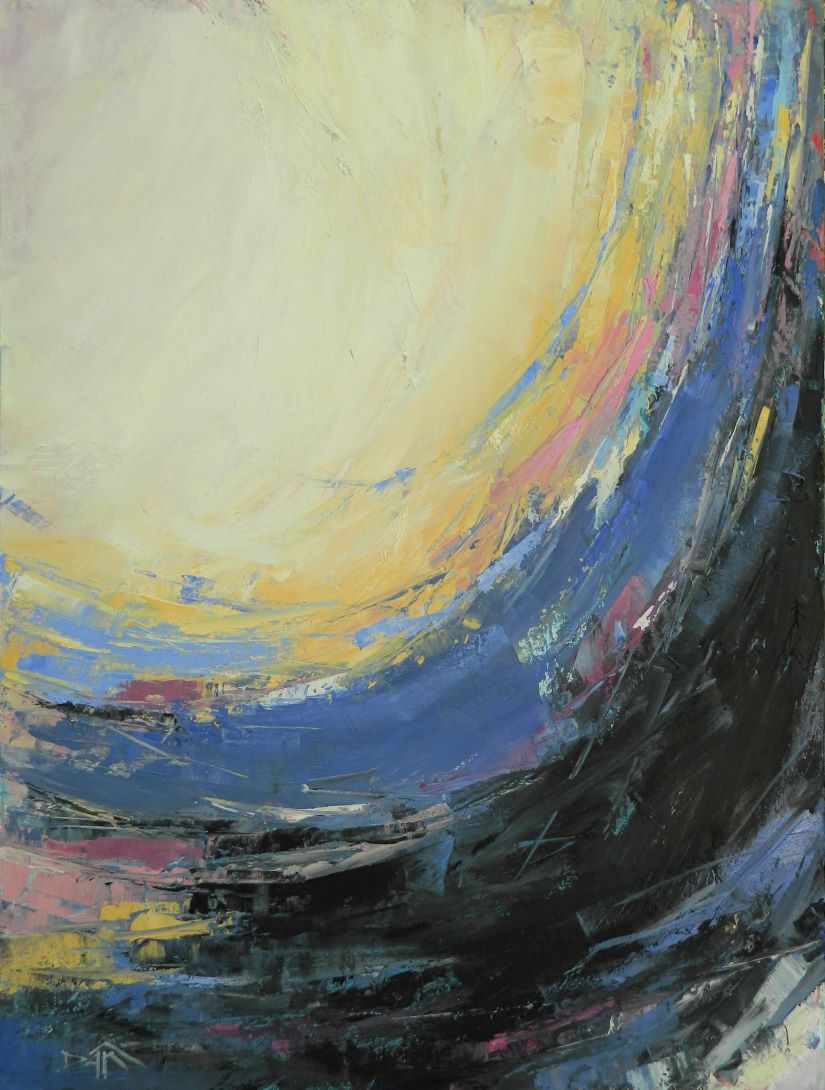 Painting Details:
30×40″, oil / cold wax, 1.5″ gallery-wrapped canvas
Description:
Inspired by the grammy winning song as sung by Linda Ronstadt and James Ingram (1986). Their performance is so elegant and moving, and I hope some of the sweeping romantic melody seeped into this composition.
Yeah I know. I'm a hapless romantic.
Somewhere out there
If love can see us through
Then we'll be together
Somewhere out there
Out where dreams come true
(written by James Horner, Barry Mann, Cynthia Weil)