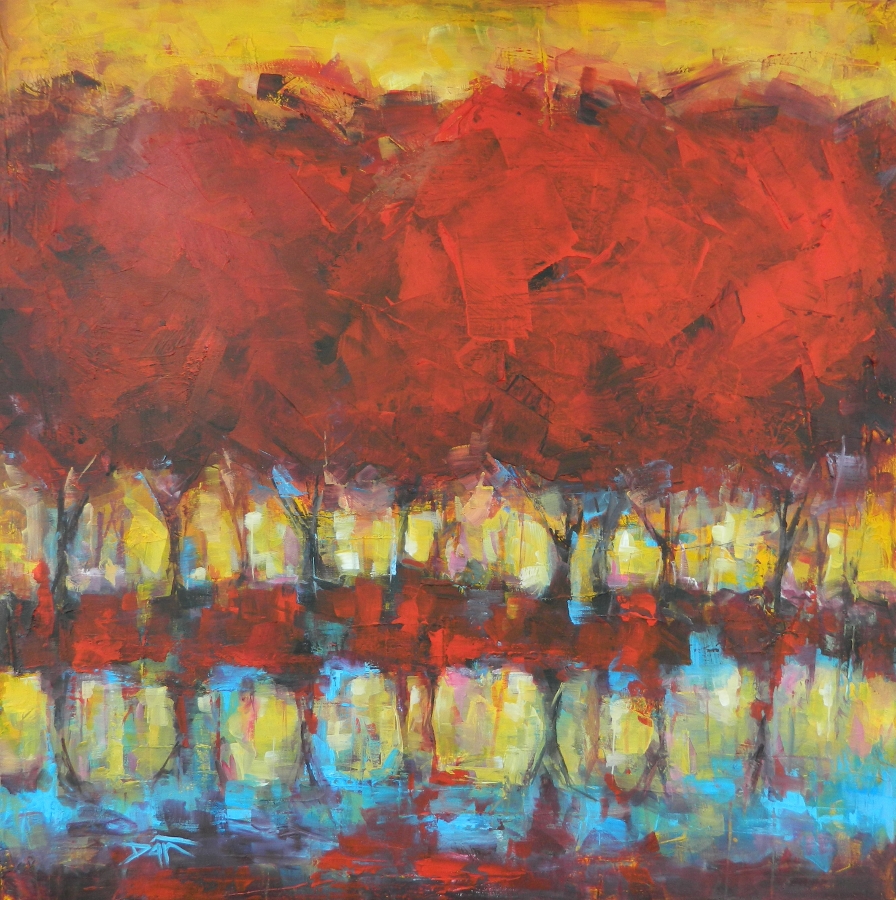 Painting Details:
36″ x 36″, acrylic, 1.5″ gallery-wrapped canvas
Description:
Deep reds and vibrant muted yellows have been finding my palette lately as autumn has come 'round. The changing of the seasons brings to mind how, not only colors, but the seasons of our lives change, often with and sometimes without our permission. The song, "Turn, Turn, Turn" by the Byrds (1968) has this memorable thought-provoking lyric:
To everything, there is a season
A time for every purpose under heaven
May you be blessed as you walk along the Crimson Wood.