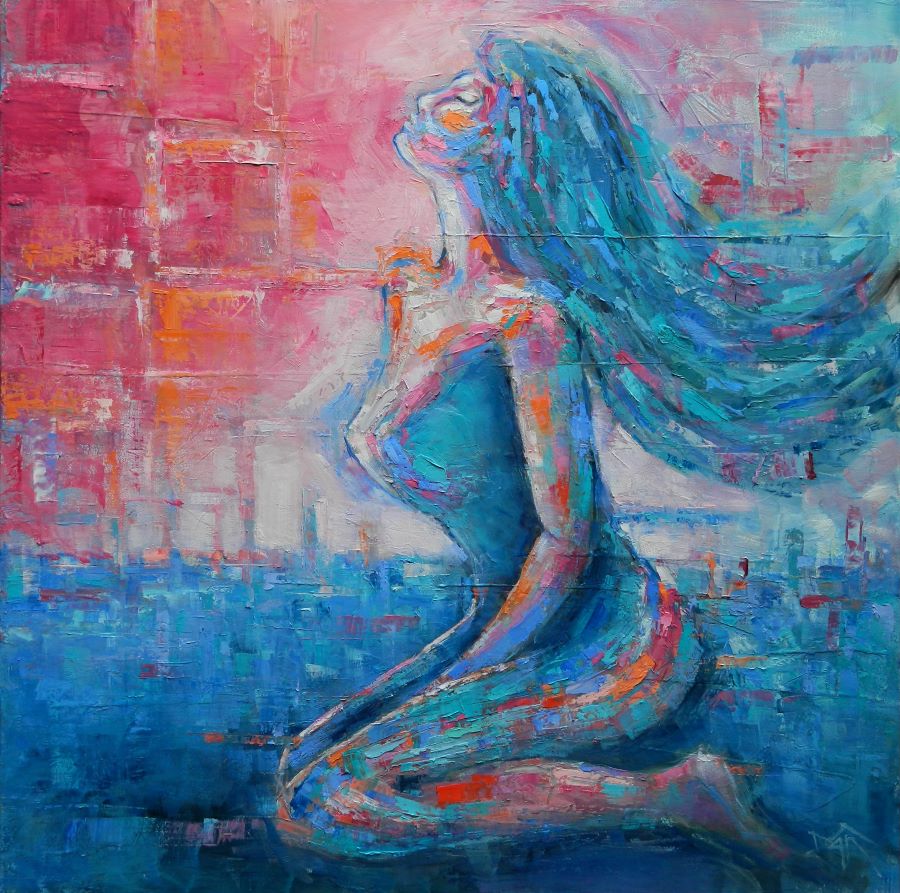 Painting Details:
36×36″, oil / cold wax, 1.5″ gallery-wrapped canvas
Description:
Inspired from John Lennon's tune, Woman, which was an ode to Yoko. The renowned Van Gogh was well known for his impasto work, laying down very thick textures in his landscapes and other works where you could see the brush and knife strokes quite easily. In this piece, I combined oil and cold wax to create the texture.  Another grand adventure in creating art!
A tip of the hat to 2 legendary artists, John Lennon and Vincent Van Gogh!